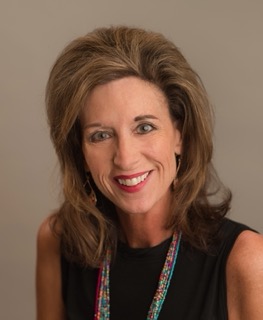 Name:

Stephanie Brackman
LMT Class: 2003
County: Rutherford
Employment: 
Chief Operating Officer
Rutherford Chamber of Commerce
LMT has given me life-long connections that I have utilized many times.  I am forever appreciative of the opportunities this program has provided for me.
Work:   Chief Operating Officer, Rutherford Chamber of Commerce, Leadership Rutherford
About:  After getting her bachelor's degree in psychology and a masters' degree in education from the University of Tennessee, Stephanie worked for Whittle Communications in Knoxville and in various roles for MTSU before joining the Rutherford County Chamber in 1999. She is a graduate of the Institute of Organization Management and serves on the board of directors for the Tennessee Chamber of Commerce Executives. Down to earth and practical, Stephanie has high expectations for herself and believes in practicing servant leadership. TACL (Tennessee Association of Community Leadership) named her the 2020 recipient of the Outstanding Leadership Educator Award.
Leadership:  "The word 'leader' means several things to me. I think it means you lift up others around you.  It means you support others and help them become more productive and effective. You put people in the right place at the right time, and you trust and respect them. Most importantly, it means you MUST be a Servant Leader."
Definition of Success:    "Success for me is going to bed every night knowing I make a difference in the lives of others and in my community."
Regional Issues of Interest:  Transportation, Education, and Healthcare
Advice for her 13-yr-old self: "It's ok to make mistakes, and you don't need approval from everyone.  Don't be fearful of the opportunities you are presented with-embrace them and try.  Invest your time in people who want to see you do better.  Don't judge or be overly critical-everyone has their own battles to fight."
Favorite Quote: "Never doubt that a small group of thoughtful, committed citizens can change the world; indeed it is the only thiung that ever has."-Margaret Mead
 You'd Be Surprised to Know: Stephanie once weighed 270 lbs.