LMT 24 Hours of Kindess!
If you have one hour to make your community a little better, what will you do? LMT 2024 presents your chance. Check out the roadmap to see what's happening in your county
(November 29-30) on the roadmap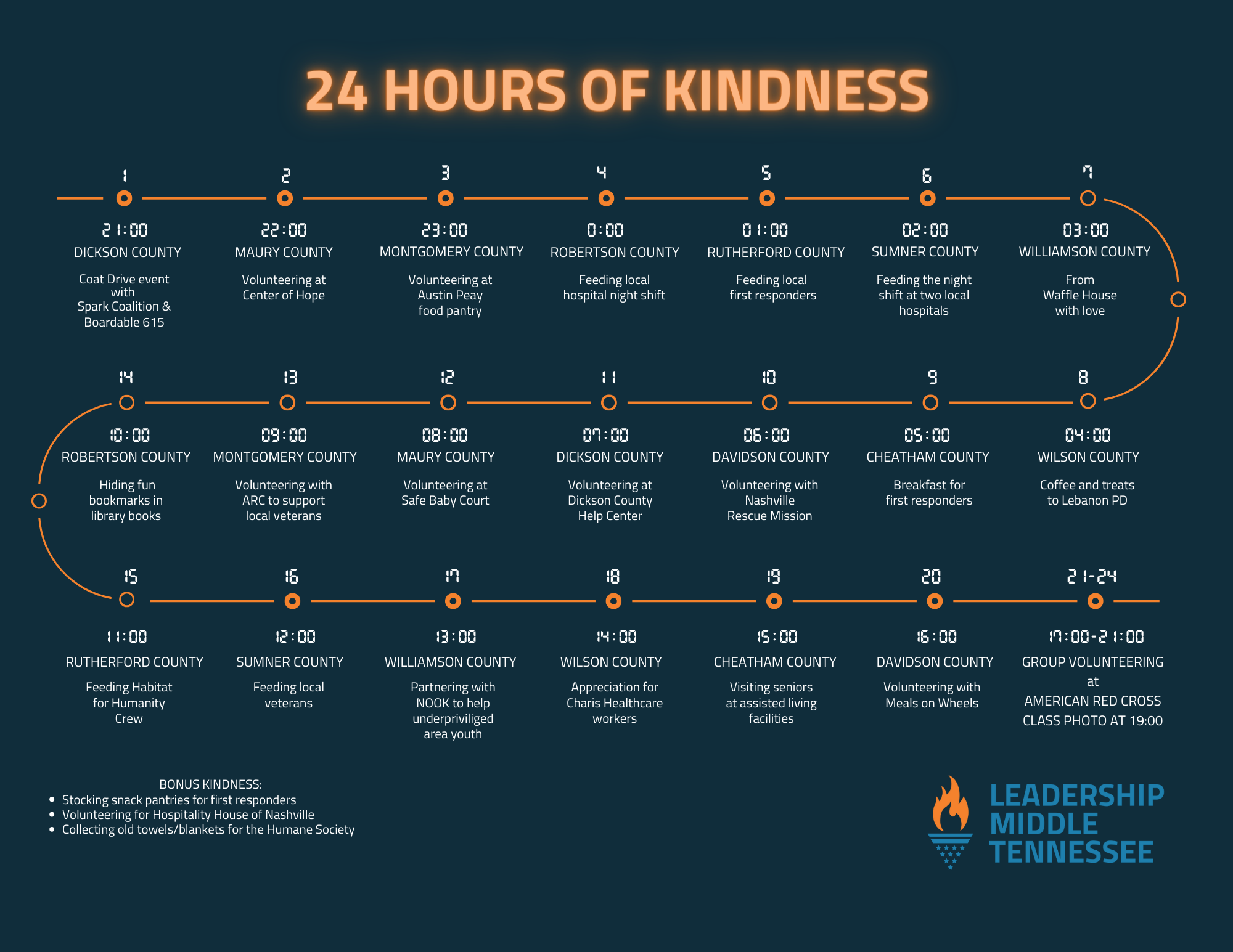 LMT Class of 2024 has chosen '24 Hours of Kindness' as their service project. Please support the class and their efforts.
Service Project Dates: November 29th – 30th
Email your County Lead below to sign up to volunteer! Confirm which project/hour in the email.