Davidson County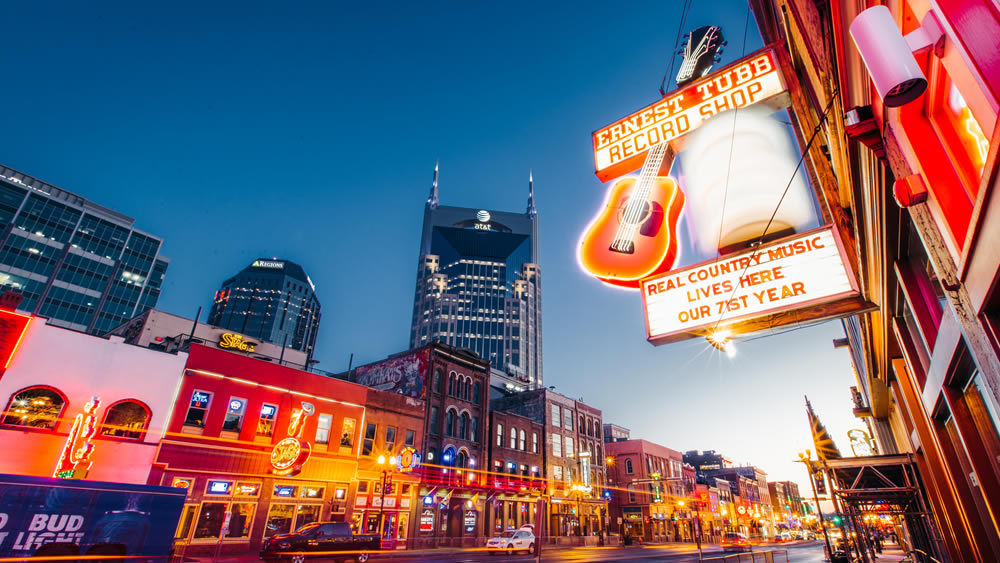 Nashville/Davidson County is the Tennessee state capital and the largest city in Tennessee. with a 2020 population of 673,167. Known worldwide as Music City, Nashville is home to the Grand Ole' Opry, countless musicians and recording studios, and a vibrant downtown entertainment district. With its massive convention center, major-league sports teams and a world-renowned food scene, the city has been named as a global tourism hotspot, hosting as many as 16.1 million visitors in 2018. Once known as the "Athens of the South," Nashville is home to ten colleges and universities, including Belmont, Fisk, Lipscomb, TSU, Trevecca Nazarene and Vanderbilt.  
Nashvillians are known for their friendly, collaborative nature and have welcomed as many as 90 new residents daily in recent years.  It's hard to find a native in this city as residents from both coasts and tax-burdened cities find themselves drawn to and captivated by the city's creative vibe and robust business opportunities.    Nashville's diverse population includes 60 thousand Latinos and 12 thousand Egyptians, making it one of the largest Egyptian communities in the US. More than 120 languages are spoken in Nashville schools, with many as a third of all public-school students speaking something other than English at home.
Fueled by a growing tech scene and red-hot entrepreneurial spirit that permeates throughout, Nashville's economy is diverse, too.  It serves as the center for the region's health care, music, publishing, banking and transportation industries.  
From the craft-cocktail dens in East Nashville to the leafy mansions of Belle Meade, the towns and neighborhoods that comprise this consolidated metro/county government offer an energetic current of creativity and entrepreneurialism.  The city strives to retain its friendly accessibility as it continually absorbs newcomers and new ideas into its rapidly evolving personality.
In the Davidson County session, Leadership Middle Tennessee participants will learn about the collaborative efforts that provoked the New York Times to name Nashville the "It City," including its unique history as a leader in the civil rights movement. They may also gain new insights into state politics and the judicial system from those who make the laws and those who interpret them.  In short, they'll learn the challenges and opportunities that make Music City sing.