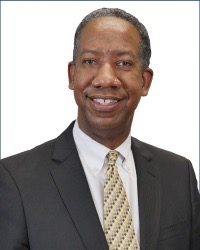 Name: DeWayne Scott
LMT Class: 2016
County: Sumner
Employment:  Deputy Commissioner
TN Dept of Labor & Workforce Development
""I think we have to know Why We're Here (our purpose) and that can keep us focused as we incur distractions along the way."
Work:   Deputy Comissioner, TN Department of Labor & Workforce Development
About: A Gallatin native and a University of Tennessee graduate, DeWayne has practiced leadership for years.  A former Kroger Company executive, he's a co-founder and CEO of SRS and a business and leadership development consultant for TDS& Associates.  DeWayne has been married to his wife, Kaye, for 36 years and is a father to three and grandfather to four.  He's an active member of his community and serves as a shepherd and associate minister in his church.  He assumed his new role with the state of Tennessee in March 2021.  
Leadership:  "Using my influence to make my community and the people I come in contact with better than before they met me."
Favorite Book on Leadership:   Purpose Driven LIfe by Rick Warren.  "I think we have to know Why We're Here (our purpose) and that can keep us focused as we incur distractions along the way. "  
Regional Issue: "Doing what I can to assist those that are disadvantaged to create opportunities to better themselves and their families.
Favorite LMT Experience:  "The bus rides between sessions and the bonding that occurred. "
Dream Lunch Partner: Nelson Mandela
Favorite Quote: "Seek to undersand rather than to be understood."
 You'd Be Surprised to Know: He bakes!  "I've perfected my mother's chocolate meringue pie and homeade banana pudding."