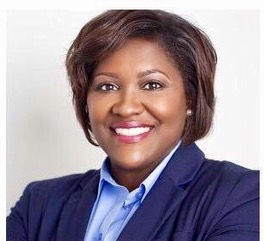 Name: Gail Young
LMT Class: 2022
County: Montgomery
Employment: Director of Learning & Development-Forterea Credit Union
"It has been refreshing to connect with leaders from across the region who are willing to help each other achieve common goals"
About: I reside in Clarksville with my husband Jeff and son Russell. I serve on several boards in Montgomery County and enjoy staying active within the community through both work and civic opportunities.
Favorite LMT experience: The lifelong connections/friendships I have made with both my current classmembers and LMT Alumni.
Regional Interest/Concern: Transportation. Due to the population growth, land development, highway safety, and commuters, transportation is a concern for me. Over the next two decades Middle Tennessee is poised to continue to grow and the need to address transportation issues is now.
Favorite Book on Leadership: The Power of Character in Leadership by Dr. Myles Munroe. This book addresses how values, morals, ethics, and principles can affect leaders. My favorite quote from the book is "Leadership is a combination of strategy and character. If you must be without one, be without the strategy."
Important Mentor Characteristics: I appreciate a mentor who values diversity of perspective and who is able to give constructive feedback. Someone who is able to invest in others and can offer expertise or knowledge to you.
If you could eat lunch with one person…: My father, who was such an influence in my life and early career. He passed away unexpectedly when I was 29. He was a communicator and we would have the best conversations about life and world events. I would love to be able to hear his voice and get his perspective on current world events and to let him know how I am doing! I was a Daddy's girl and he was my biggest supporter!