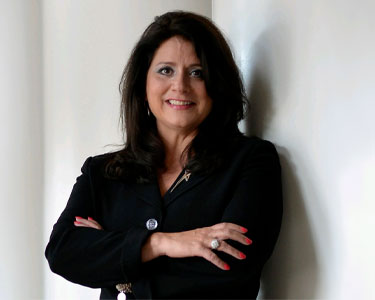 Name: Mercedes Jones
LMT Class: 2006
County: Davidson
Employment: Entrepreneur
""I cherish my friendships that have grown over the years and loved being a "tourist" and discovering the uniqueness of each county in our region.
About
I am endeavoring to be more of a human BEING than a human doing. I am passionate about building communities. I am a dream actualizer, an entrepreneur, a mentor, an encourager, a champion, a motivator, a collaborator, a small business advocate, a builder of people, teams, companies, buildings and art projects, an advocate and activist, a servant leader, a force for good, an arts' enthusiast, a perennial student, a tech geek, a strategist, an arbitrator and mediator, an innovator and a strategist. I am fearless, fierce, open-minded, joyful, practical, energetic, an athlete, a scuba diver, a daughter, a sister, a partner, a bonus mother, a friend, a lover of life and a work in progress.
What was your favorite part of your Leadership Middle Tennessee experience?
The whole program was a fabulous experience and I would do it again! I cherish my friendships that have grown over the years and loved being a "tourist" and discovering the uniqueness of each county in our region.   
What regional issues interest or concern you most?
Transportation was my pivotal issue when I applied for LMT and remains my #1 issue today! In addition to transportation, the issue that concerns me most is affordable housing.
How do you define a leader? 
A leader is someone others choose to follow in some way. The more I learn about leadership, the more I realize that true leaders are two things. First, they are authentic. Second, they are reliable–they show up. A leader is sumultaneously visionary and stakeholder. Someone who can see a path forward and works tirelessly to forge ahead.
What is your proudest career moment?
I have been fortunate to have a few proud moments in my career. Between 2001 and 2007, as Owner's Representative and Project Manager, I managed the concept, design, construction and government/community relations processes to build the $123.5M Schermerhorn Symphony Center within the established budget, on schedule with unparalleled quality. The Schermerhorn Symphony Center is considered one of the finest instruments in the world, as well as the culturally iconic home to the Nashville Symphony.

In addition, I led the design and/or construction of several iconic projects including serving as a project manager on Nissan Stadium, five fine art commissions and installation projects at the Schermerhorn Symphony Center and managed the installation of the James Turrell and Eric Orr sculptures on the Cheekwood Botanical Gardens' sculpture trail. I was also privileged to manage the design and construction of the Nashville Firefighters' memorial on behalf of the Firefighter's Union.
Define Success
This quote embodies success for me.

"What is success? To laugh often and much; to win the respect of intelligent people and the affection of children; to earn the appreciation of honest critics and endure the betrayal of false friends; to appreciate the beauty; to find the best in others; to leave the world a bit better, whether by a healthy child, a garden patch Or a redeemed social condition; to know even one life has breathed easier because you have lived. This is to have succeeded!" ― Ralph Waldo Emerson

"When someone shows you their character, believe them."  (Maya Angelou) 
Favorite Them Song?
"I AM WOMAN" by Helen Reddy