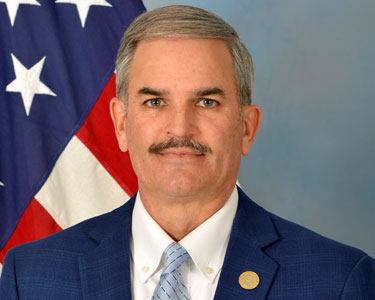 Name: Charlie Koon
LMT Class: 2012
County: Montgomery
Employment: F&M Bank
"LMT is the perfect platform to help each other as we work on issues related to Middle Tennessee."
About
I grew up in Dickson County and moved to Montgomery County in 1986. I have worked in the music business, workforce and economic development, and was the chief of staff for the City of Clarksville. I now work in banking.
What was your favorite part of your Leadership Middle Tennessee experience?
I thrive on personal relationships which lead to business opportunities. LMT is the perfect platform to help each other as we work on issues related to Middle Tennessee.
What regional issues interest or concern you most?
I think the obvious issues are transportation and infrastructure. As Middle Tennessee continues to grow at an unprecedented rate, we have to work together to handle the challenges that come with rapid growth.
How do you define a leader? 
 leader listens, encourages and inspires others to ensure they are successful.
What is your proudest career moment?
I have many moments to be thankful for, but I would have to say that opening my own business, running it successfully for 15 years and then being able to sell it is definitely a highlight. That experience gave me the confidence to expand my career in many ways.
Define Success
Success can be defined in many different ways but I think the key is to help others be successful during your journey. Give back to others!
What advice would you give your thirteen year old self?
I was always worried as a child about doing the right thing, and making sure that I was achieving at the highest possible level. I put a great deal of stress and pressure on myself. I would definitely tell 13-year old me to relax, because I have been so fortunate and blessed in the way things have worked out so well for me!
When was the last time you were suprised?
Without a doubt the last time I was surprised was in March of this year! I was honored to be nominated for the Athena Young Professional Award by the Junior League of Nashville. It was an amazing experience, and I truly enjoyed getting to know and learn from my fellow nominees. It was a surprise to be selected as the 2022 Athena Young Professional Award recipient!
What impact did LMT have on your career?
I love LMT! The relationships, knowledge of our region and the partnerships that have been developed have had a positive impact on my career as well as my personal life.