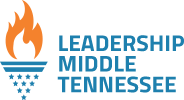 Get your shopping done while supporting LMT!
LMT ONLINE Holiday Auction – December 7 – 14, 2020
The goal of this auction is to generate some funds for the organization, capitalize on the holiday gift-giving time, and off-load many of the perishable goods and other items we collected earlier this year for the Cheers to 20 Years event, originally scheduled for last Spring. This event is a teaser for the main "Cheers to 20 Years" event, rescheduled for April 2021. 40 items! Auction link is below:
BID OFTEN AND BID HIGH!!!
 Shop HERE now!!